CW2438-44, low power consumption, small size, Wi-Fi and Bluetooth coexist!
[About Zhongyi Tengda]]
Company introduction
Shenzhen Zhongyitengda Technology Co., Ltd. was established in 2006 (in December 2013, it was officially renamed "Shenzhen Zhongyitengda Technology Co., Ltd." and was listed on the New Third Board on August 12, 2014. Its stock code is 830982, hereinafter referred to as "Zhongyitengda"). It is a high-tech industry focusing on providing perception fusion technology and information transmission scheme. Committed to providing customers with perceptual fusion schemes based on sensor technology and edge technology, as well as information transmission schemes based on wireless communication technologies such as Wi-Fi,Bluetooth,Cat-1, etc. Provide services for customers to realize human-computer interaction products, smart home products and industrial interconnection products. The company is a national high-tech enterprise and a double soft enterprise, and is also a high-end short-range wireless communication equipment engineering technology research center in Guangdong Province.
has long been committed to the application research and development of perception fusion technology and wireless communication technology and related personnel training. Through technical cooperation with upstream chip suppliers, it provides complete product solutions or application solutions for manufacturers and brand manufacturers of different sizes; at the same time, it can provide personalized hardware according to customer requirements for terminal equipment of different specifications and performance And software solutions to simplify the customer's product development process; shorten the development cycle, make the technology productization and modularization, it is convenient for downstream product manufacturers to launch relevant products to meet market demand in the shortest possible time.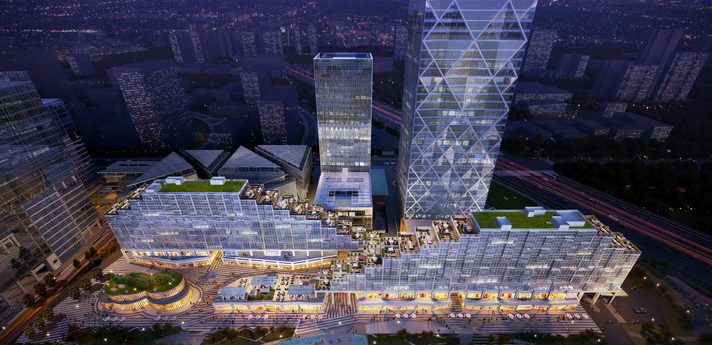 Zhongyi Tengda, with the professional spirit of striving for perfection and challenging the limit, has continuously explored and innovated, and is determined to become a professional solution provider of perception fusion technology and wireless communication technology in the global market. Click on the right end of the menu bar to contact us.
pay attention to us